Book Launch Ceremony: Islamic Finance in the Financial Markets of Europe, Asia and America

The Shaikh Ahmad Hassan School of Law (SAHSOL) at LUMS proudly presents the book launch of 'Islamic Finance in the Financial Markets of Europe, Asia and America' (Routledge 2022) by Dr. Faiza Ismail, Assistant Professor of Law, SAHSOL.

Asifa Irfan Moot Court, Shaikh Ahmed Hassan School of Law
This book is the first to offer an in-depth description of international financial centres and the growth of Islamic Finance in the Eurozone.
The ceremony will feature a discussion with the author and will be moderated by Dr. Syed Aun Raza Rizvi. This discussion will appeal to those studying international finance in the disciplines of economics, business law and religion. 
About the Author
Dr. Faiza Ismail
PhD in Business Law, University College Dublin, Ireland.
Dr. Faiza Ismail has joined LUMS as Assistant Professor - Tenure Track at SAHSOL. Before joining LUMS, she worked with the Institute of Business Administration, Karachi as a Research Consultant. Dr. Ismail has widely researched various aspects of Islamic finance including form and substance debate, and precedential issues with Islamic finance disputes in the UK and the US. She has published with Routledge (UK), Arab Law Quarterly, Company Lawyer, and European Law Student Association. Her research interests include the examination of legal and regulatory issues relevant to IMF, Anti Money Laundering Laws, Virtual currencies, Cyber Laws in Finance, and Islamic Finance in the US, UK, and Pakistan.
About the Moderator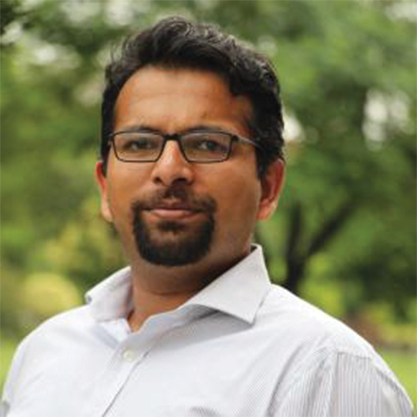 Dr. Syed Aun Raza Rizvi
PhD in Islamic Finance, INCEIF, Malaysia
Dr. Syed Aun R. Rizvi is an Associate Professor of Finance and the Associate Dean (Academics) at Suleman Dawood School of Business (SDSB), LUMS. He joined SDSB in 2016 from the University of Nottingham where he served as an Assistant Professor for two years, contributing towards establishing the Centre for Islamic Business and Finance Research (CIBFR) at University of Nottingham Malaysia Campus. He has published in leading mainstream journals in the area of finance and economics like, Pacific-Basin Finance Journal, Emerging Markets Review, Economic Modelling, World Economy and Physica A amongst others. His research interest focuses on financial markets, Islamic finance, and econophysics.