Australian High Commissioner Visits LUMS
His Excellency Neil Hawkins, the Australian High Commissioner, visited LUMS on September 12 to discuss opportunities for collaboration. He was accompanied by Ms. Yasmin Bottos, Second Secretary and Ms. Fareeha Shamim, Political Officer.
The delegation was welcomed by LUMS' senior management, including Dr. Tariq Jadoon, Acting Vice Chancellor and Provost; Mr. Mohammed Ali Khan, Executive Director, Strategic Initiatives; Ms. Nuzhat Kamran, Director, Office of Advancement, and Ms. Zainab Masood, Associate Director, Office of International Affairs.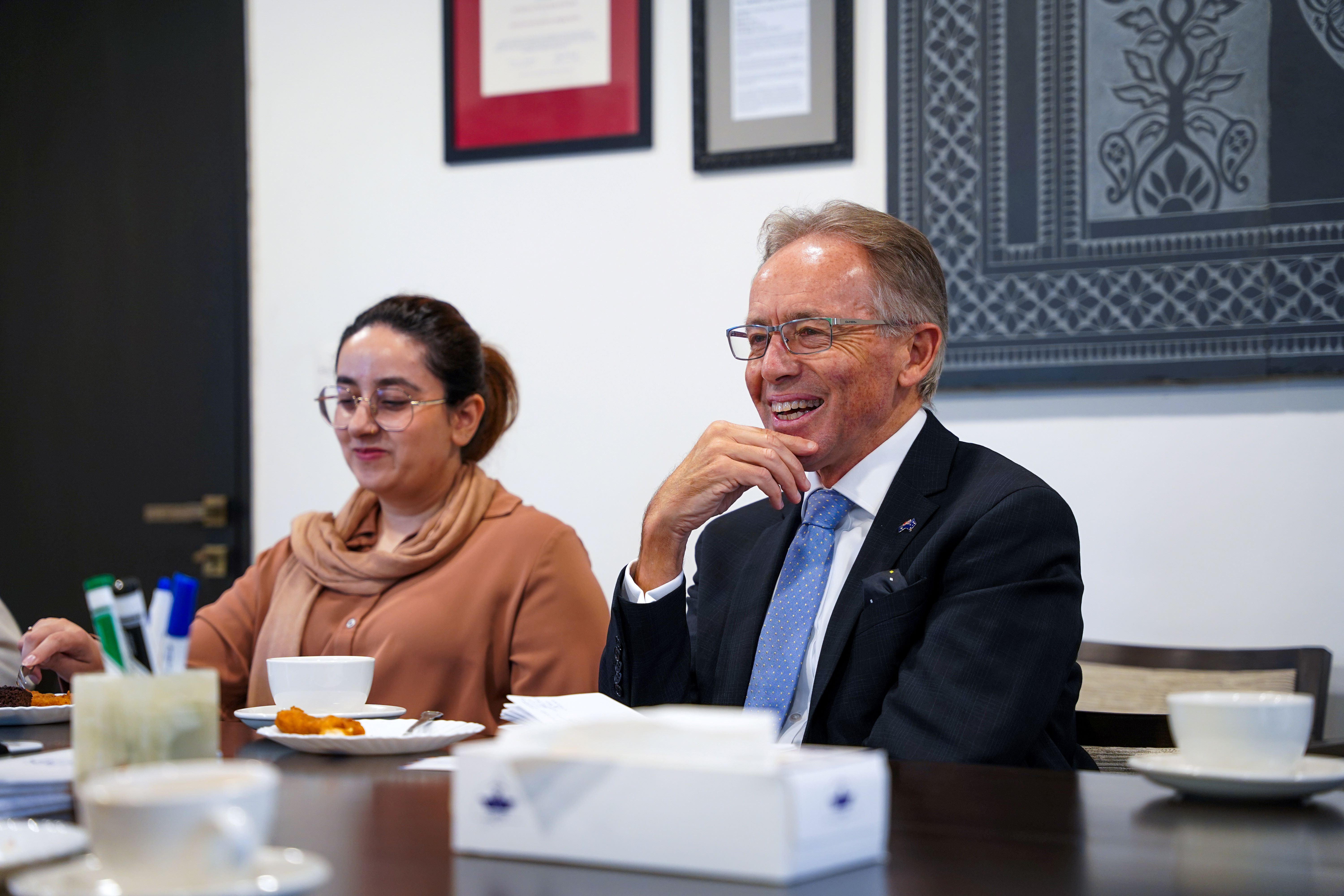 Ms. Kamran presented an overview of LUMS, how it has grown into a comprehensive university, as well as its commitment to accessible education. She also shared that LUMS received several accolades at the CASE Asia-Pacific Advancement Conference in Melbourne this past July. 
During the discussion, Mr. Khan highlighted the University's internationalisation efforts and how it is looking forward to developing further linkages, especially with Australian universities. "We also want to encourage and recruit international students. We would welcome students from Australia who would like to pursue studies here," he said.
The group discussed possible areas for partnerships between the two countries. Mr. Hawkins shared that Australia welcomes diversity. "Pakistan is an important market. There is potential for greater engagement at the  institutional level," he said. He observed that linking with universities in Australia that have strong Asian Studies programmes could be an avenue for exchange.  
The visit marked an important step towards several potential collaborations in the future. The group expressed their willingness to continue discussions in the coming months.