Faysal Bank Supports Student Scholarships at LUMS
Faysal Bank has extended its support to LUMS by making a generous contribution to the University's National Outreach Programme (NOP). This collaboration was formalised at a signing ceremony on August 10, 2023.
The event was attended by Faysal Bank's senior leadership, including Mr. Mian Muhammad Younis, Chairman BOD; Mr. Yousaf Hussain, President and CEO; Mr. Ahmed Hemani, Head, Institutional Sales, and Mr. Sheikh Ali Hussain, Head, Sustainability, ESG, Communications and PR. They were welcomed to LUMS by Mr. Shahid Hussain, Rector; Dr. Tariq Jadoon, Provost and Ms. Nuzhat Kamran, Director, Office of Advancement.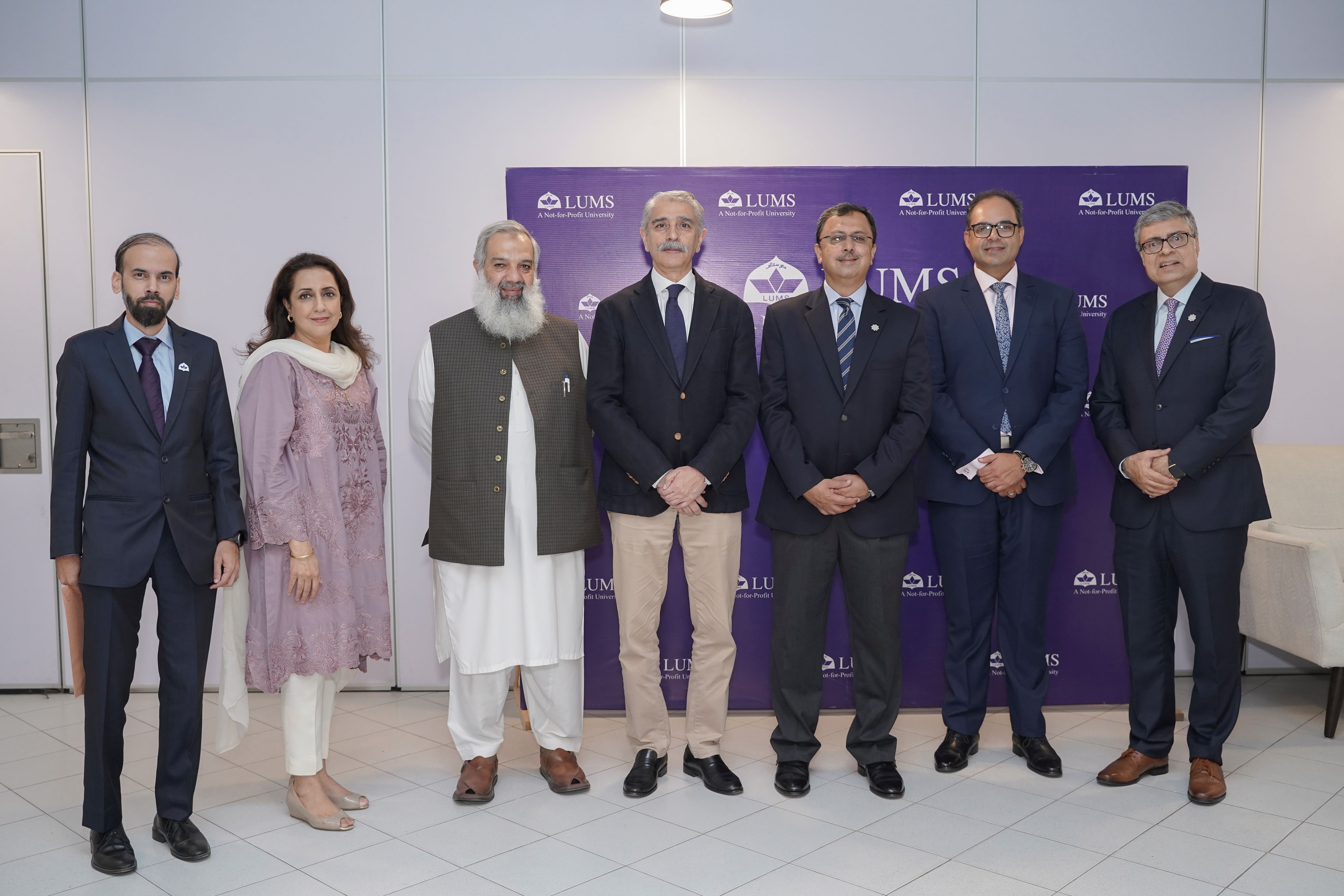 Faysal Bank is a longstanding supporter of the University's National Outreach Programme. The NOP furthers LUMS' vision of providing quality education to talented students across the country, regardless of their financial circumstances. The programme has won the global Council for Advancement and Support of Education (CASE) Platinum Award 2021 in the 'Best Practices in Diversity, Equity, and Inclusion' category. The CASE Platinum Awards recognise world-class programmes and practices in educational advancement.
In his remarks Mr. Younis talked about Faysal Bank's core values and how they compel the organisation to give back and support the growth of institutions like LUMS. "I look forward to further strengthening our relationship and extend my heartfelt gratitude to LUMS for providing us with this invaluable opportunity to contribute to initiatives," he said. 
Rector, Mr. Shahid Hussain, expressed his gratitude and shared, "We are very thankful to Faysal Bank for the support. Educating young people is a responsibility of society as a whole and is also in our religion. We look forward to exploring areas where we can continue collaborating in the future."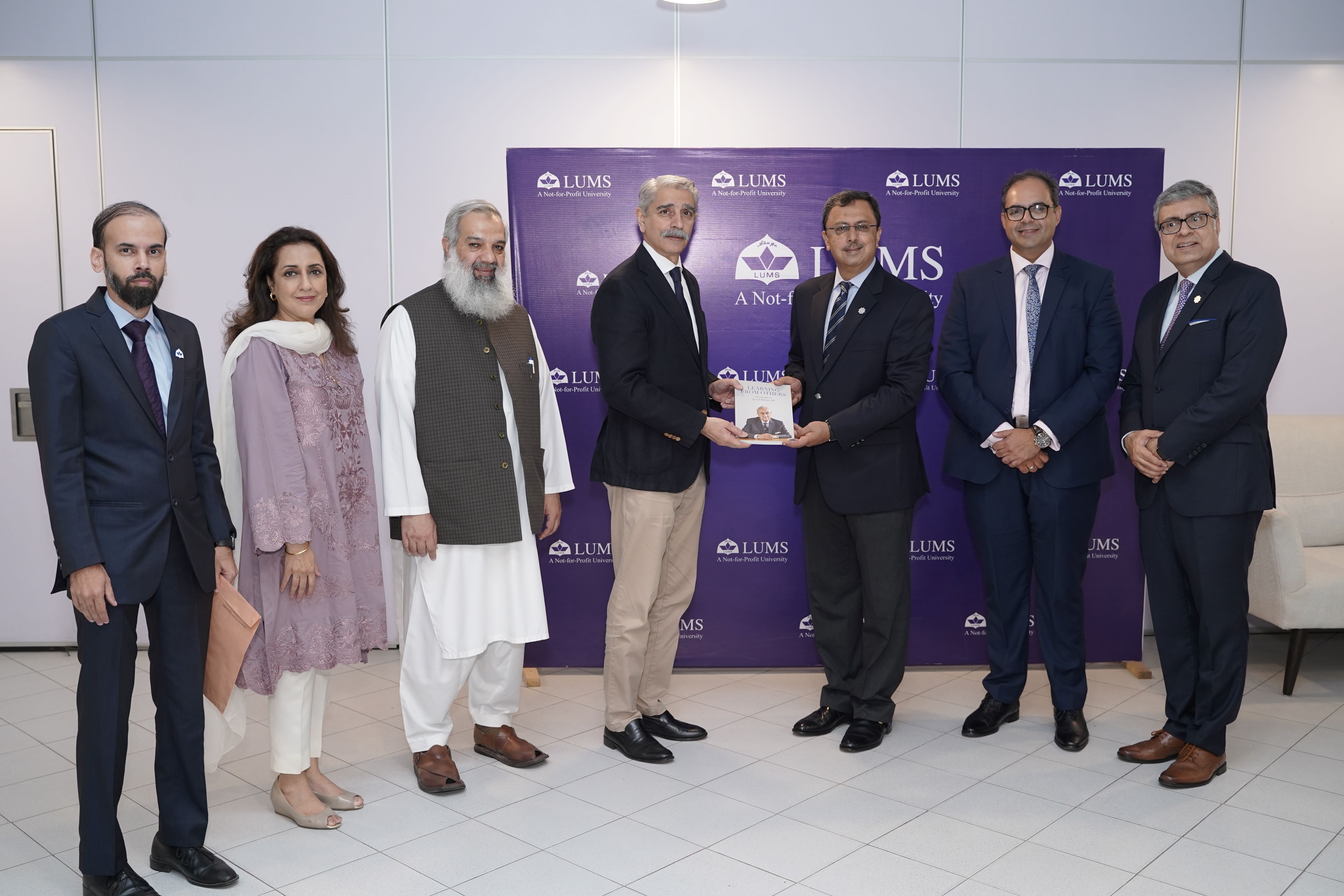 During the meeting, the group also discussed potential avenues for collaboration in the future, such as certification programmes in Islamic finance, or even short courses. Mr. Yousaf Hussain who is also a LUMS alum from the MBA Class of 1994, noted, "Our initiatives resonate deeply with our Islamic ethos, and we hope to see them go a long way in encouraging learners to achieve more."