LUMS Holds First Aid and Fire Safety Training
The Office of Human Resources (HR) and General Administration and Services (GAS) at LUMS collaborated to organise a one-day mandatory training on First Aid and Fire Safety by 1122. This joint effort aimed to give top priority to the safety and well-being of the entire LUMS community. 
Bilal Azam, Learning and Engagement Lead, HR, hosted the session and highlighted the importance of acquiring skills to proficiently respond to emergency situations. Col. Muhammad Amer Khan Durrani, Director GAS, was the chief guest, and emphasised the importance of First Aid and Fire Safety in enhancing community preparedness and effectively responding to emergencies.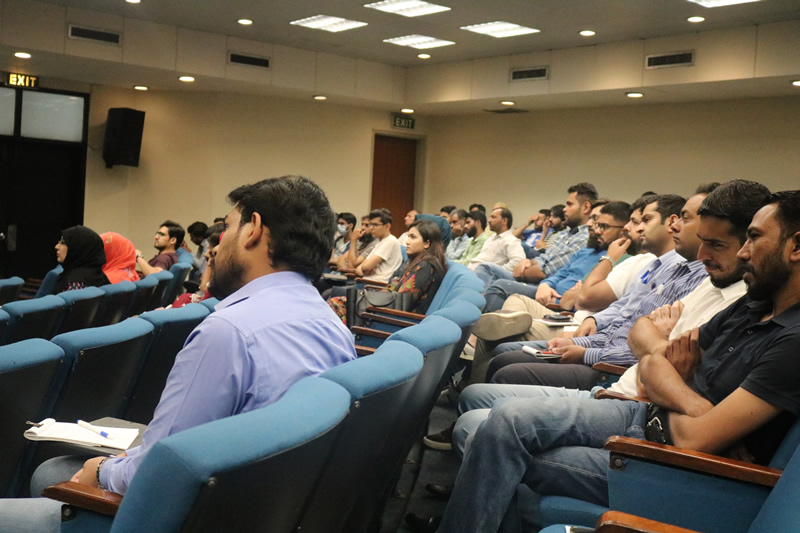 The training session encompassed several crucial areas that were essential to the participants' knowledge and preparedness in emergency situations. These included Cardiopulmonary Resuscitation (CPR) techniques, first aid for bleeding control, conducting fire drills, dealing with natural disasters, and coping strategies. 
The rescue officers from 1122 conducted a comprehensive training session, explaining each factor in detail and ensuring a thorough understanding of rescue techniques and safety measures. They encouraged audience participation, providing individuals with the opportunity to gain practical experience as well as a deeper understanding. By incorporating relevant examples and compelling stories of successful rescue missions, the trainers showcased the practical implications of the training, reinforcing the importance of each aspect.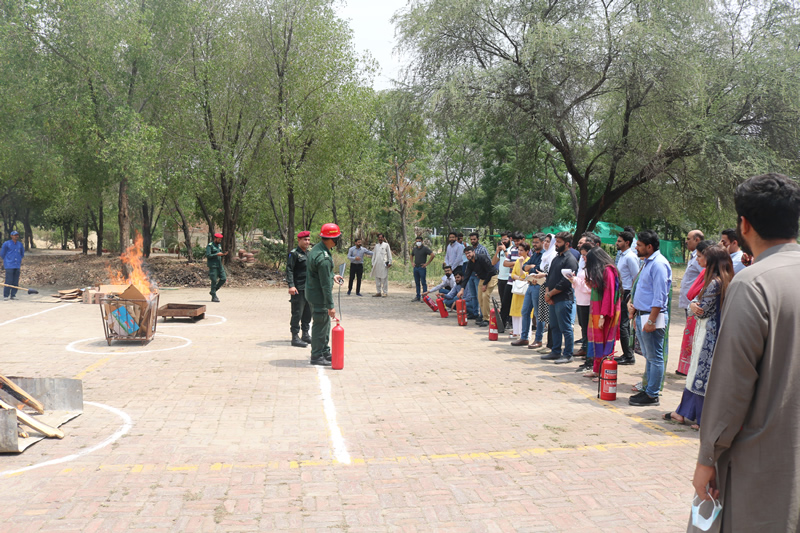 The 'Pak Life Saver' app offered registered users a chance to receive an online certificate from 1122 after passing the CPR and Bleeding Control Test, in recognition of their commitment and participation. The training equipped attendees with both the theoretical knowledge and practical skills for effective rescue operations.
Overall, the mandatory training session fostered a strong sense of community and emphasised the importance of preparedness and safety in the face of emergencies. The workshop developed rapid response mechanisms equipped with both theoretical understanding and practical skills necessary for effective rescue operations.