LUMS hosts Graduate and Undergraduate Open House for Prospective Applicants
For prospective applicants to gain valuable information related to admissions, programmes and standardised tests, LUMS organised the Undergraduate Open House and Graduate Open House.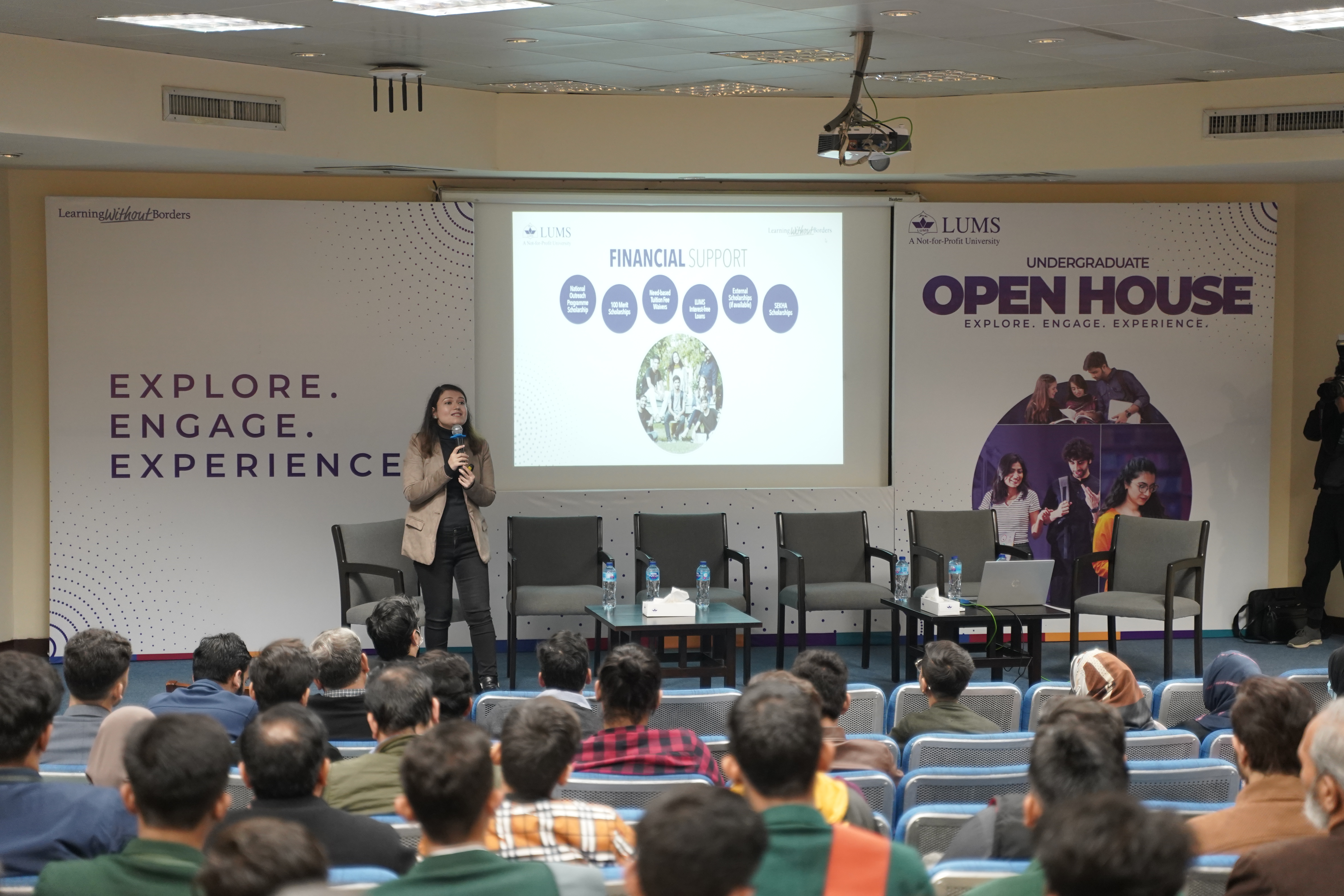 The Undergraduate Open House 2022 was a two-day event held from December 2 - 3 with an insightful panel discussion with different deans and faculty. In attendance were Dr. Faisal Bari, Dean, Syed Ahsan Ali and Syed Maratib Ali School of Education (SOE), Dr. Ali Khan, Dean, Mushtaq Ahmad Gurmani School of Humanities and Social Sciences (MGSHSS), and Dr. Sadaf Aziz, Dean, Shaikh Ahmad Hassan School of Law (SAHSOL).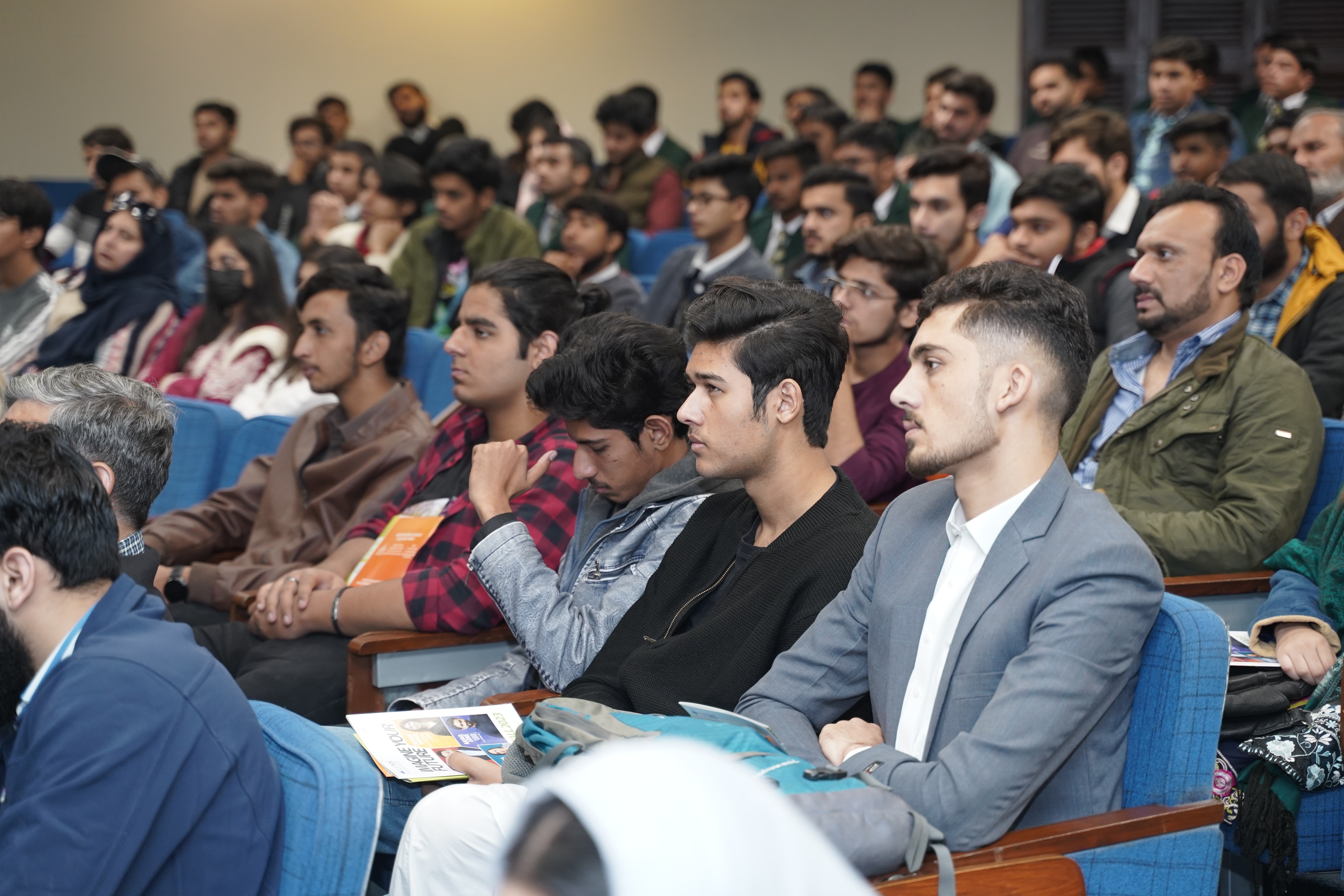 Faculty members from all five Schools were also present. Students were advised on how to apply to LUMS and were provided assistance for the application process. The event also featured a 1.5-day long free SAT and ACT workshop. The panel discussion concluded with a question-and-answer session.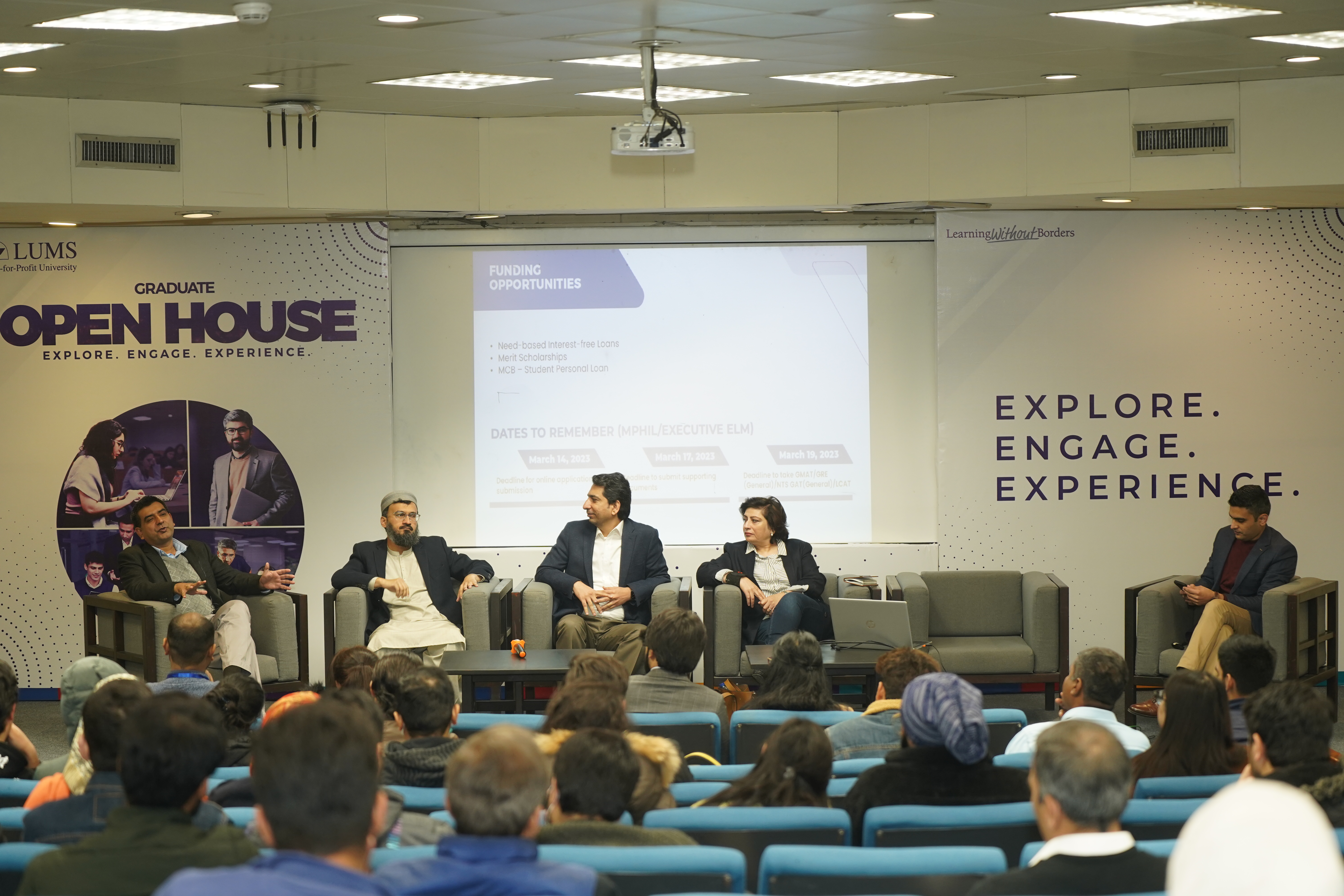 The Graduate Open House 2023, held on January 7-8, 2023, included a panel discussion with the deans and faculty at LUMS. The panel featured Dr. Sabieh Anwar, Dean, Syed Babar Ali School of Science and Engineering (SBASSE), as well as faculty members including Dr. Muhammad Farooq Naseer, Assistant Professor, MGSHSS, Dr. Shakeel Jajja, Associate Professor, Suleman Dawood School of Business (SDSB), and Dr. Tayyaba Tamim, Associate Professor, SOE.
Workshops for prospective students were also held on different standardised tests including GRE, GMAT, and NTS GAT. Also, a Thesis Writing and Research Workshop was conducted for Business students to develop formal writing skills and improve their chances at scoring better in the GRE.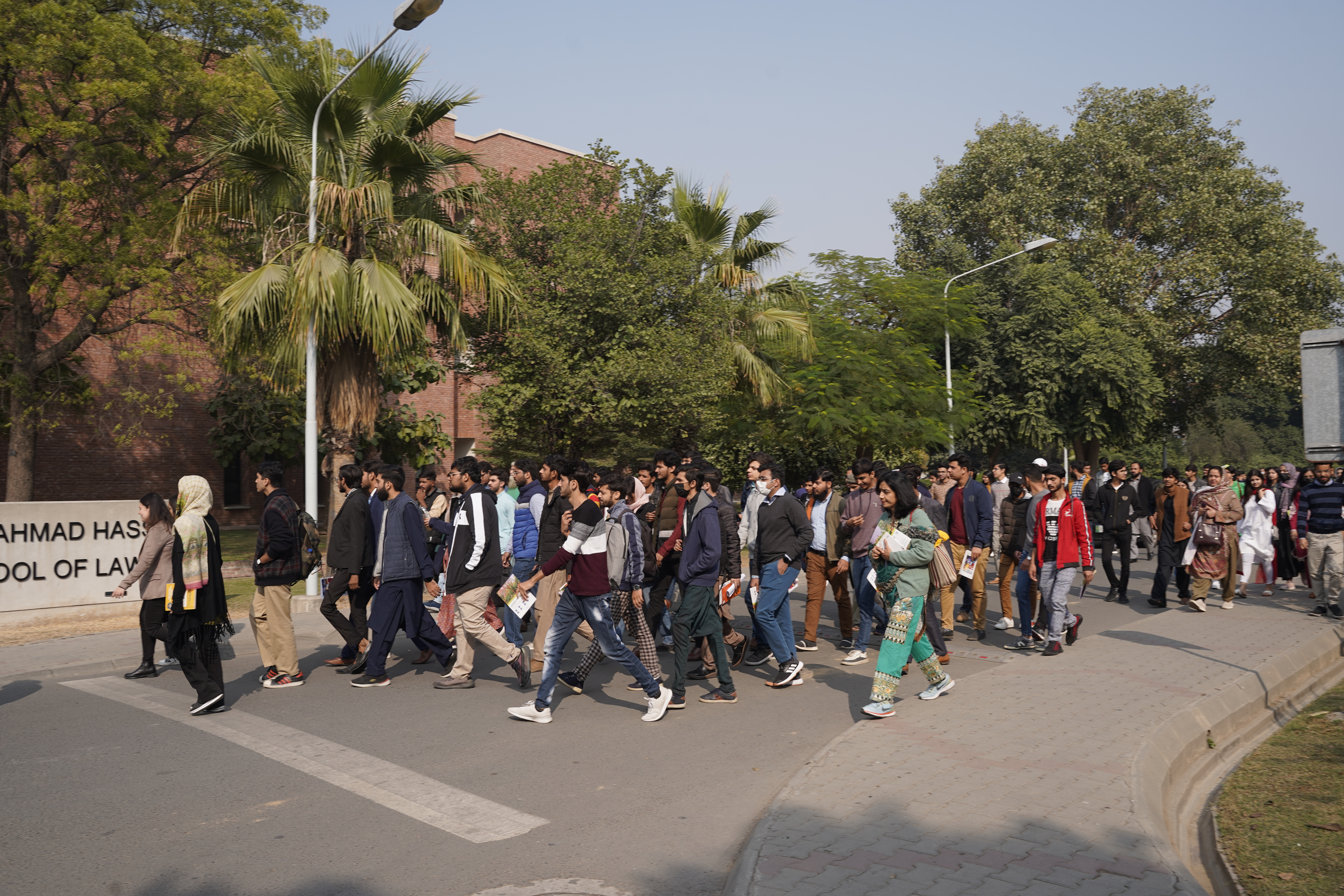 Graduates from various educational institutes across Pakistan attended the Open House in significant numbers. In addition to having access to the deans and professors of their desired field, the students also received a campus tour to help them become more familiar with life at LUMS.