LUMS National Outreach Programme Visits Quetta
The National Outreach Programme team organised Quetta Open Day. They had established contact with key officials, before the event, including the Secretary of Education, Balochistan Government, Mr. Rauf Baloch, and the Education Monitoring Officer Balochistan, Syed Zubair. The team also ran an effective social media campaign that garnered almost 600 interested attendees and mobilised several Balochistan-based social media groups and pages to spread awareness about the event.
The event had a great turnout of almost 400-500 students, teachers, and parents, with a particular interest shown by the Hazara community. The presence of disabled students from Balochistan was of great significance. The event also received media coverage from a local channel widely viewed across the province, further increasing its reach.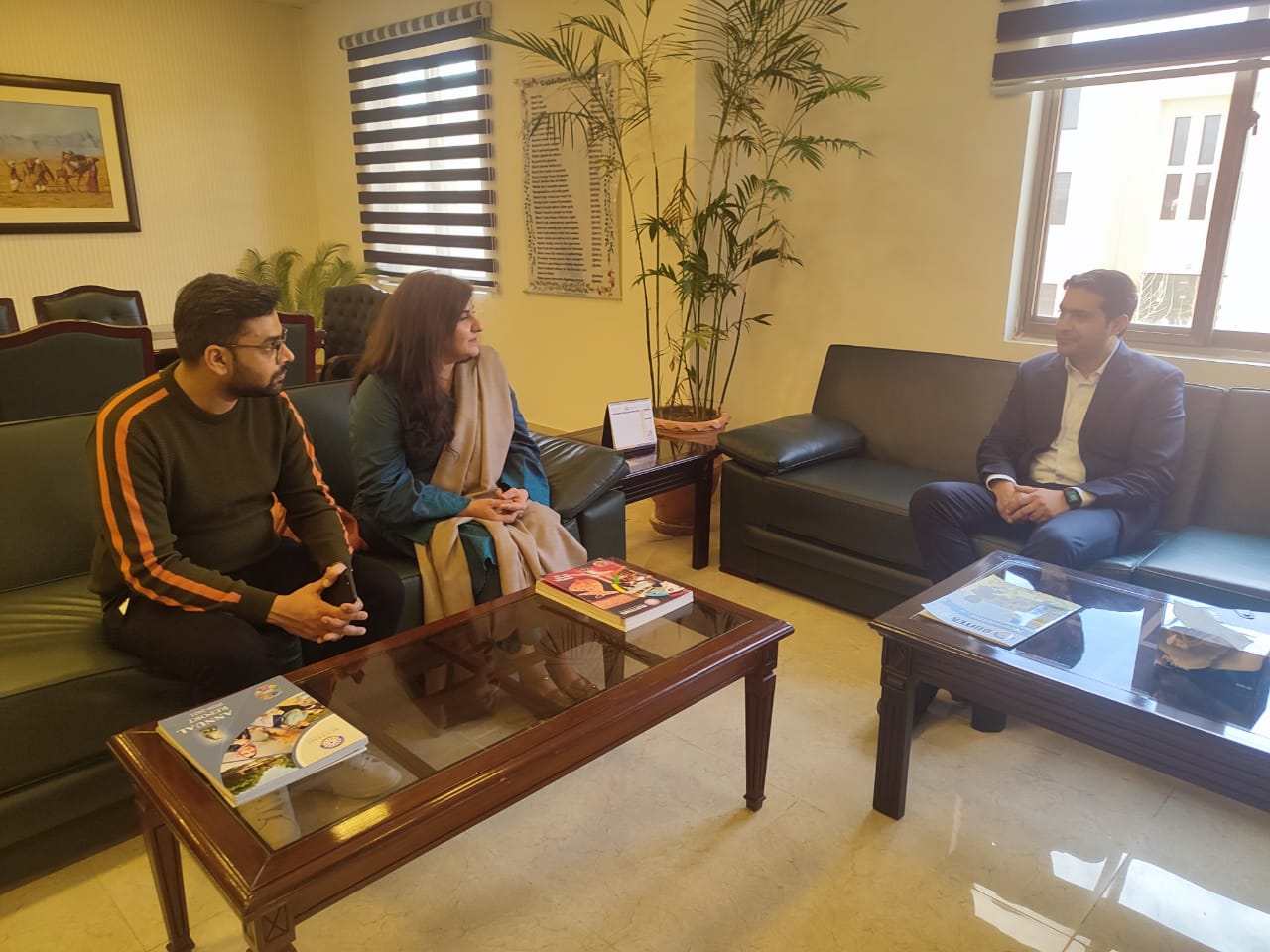 The NOP team was invited to the Balochistan University of Information Technology, Engineering and Management Sciences (BUITEMS). They met with the Deputy Director of Student Affairs, Mr. Sameen Khan, and the Interim Pro-Vice Chancellor of BUITEMS, Dr. Bakhtiar Kasi. The meeting focused on expanding NOP's reach within the province, and several areas of collaboration were identified. These included using BUITEMS facilities such as auditoriums and guest houses for future Open Days, creating partnerships to hold sessions in other BUITEMS campuses, and developing liaisons with universities like the University of Turbat, University of Gawadar, University of Loralai, and Lasbela University.
The NOP team also visited the National Incubation Centre, BUITEMS, Youth Development Centre, and International Centre for Refugees and Migration Studies. During these visits, the team discussed the possibility of inducting Afghan students into the NOP Programme.
The NOP team was also invited by officials from the Balochistan Education Endowment Fund (BEEF), including the Chief Operating Officer, Mr. Suhail, the Senior Manager of Program, Policy, and Coordination, Mr. Qazi Shehryar, and the Program Manager, Scholarship Development, Ms. Shamshad Kausar.
During the meeting, the team discussed areas of mutual interest and ways to expand NOP in Balochistan. They also provided BEEF officials with their collateral to send to students when they reopen after winter vacations.
The NOP team also visited Mariabad, a community in Quetta exclusively for Hazara people. They met with a local who had initiated a book café that was home to many young students. The team plans to hold an online session with the owner to encourage Hazara students to apply for the NOP program.
Overall, the Quetta Open Day was a remarkable learning experience for the NOP team, who were motivated to expand the LUMS NOP program to different cities, schools, and colleges in Balochistan. The team identified several areas of collaboration with key stakeholders, including universities and the Balochistan Education Endowment Fund, and is eager to continue exploring opportunities to increase the programme's reach.