MBA Class of 1997 Reunite After 25 Years
The MBA Class of 1997 came back to LUMS for their 25 Year Alumni Reunion on Friday, December 23, 2022. The reunion was a memorable occasion as the Class met each other on university premises after years and reminisced about old times over coffee and snacks. 
The Class went on a campus tour and visited their favourite spots from their time at LUMS, and shared details about how they used to spend time there. The alumni also visited the library where they saw how their printed theses were kept. They proudly showed their theses to their children.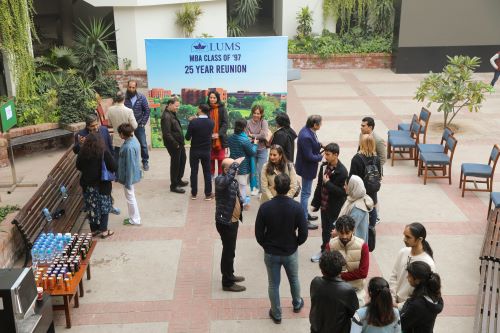 Next, the alumni visited the National Incubation Centre Lahore and were amazed by the excellent work that is being done. They took a tour of the science lab along with their children and were able to witness all the new technology initiatives that have been taken at LUMS.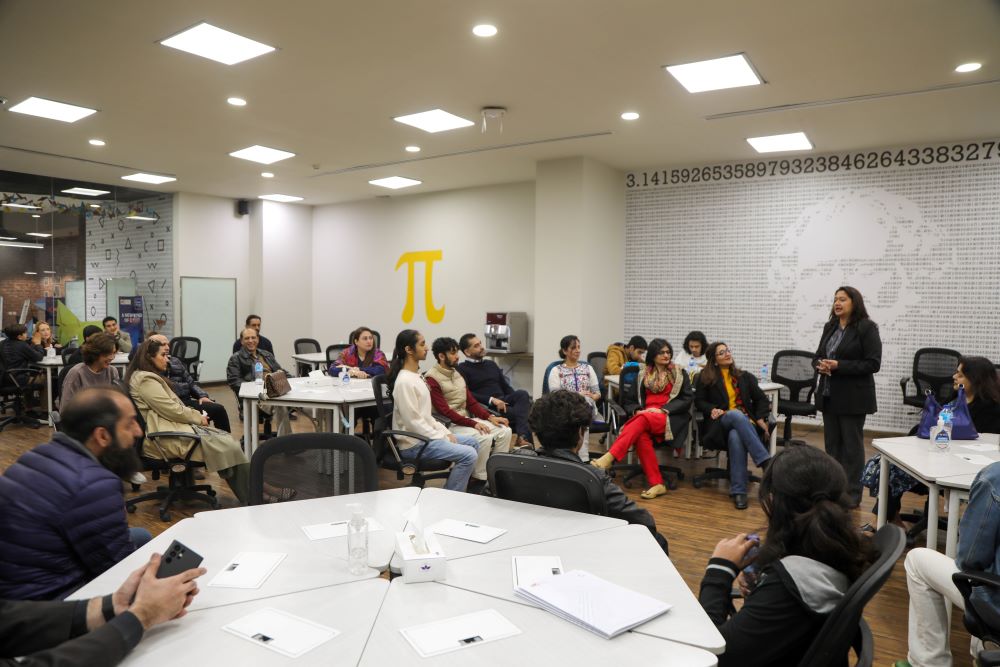 Lunch was set up at the Pepsi Dining Centre where their favourite faculty member, Dr. Jamshed Hasan Khan, also joined them and made the afternoon special. The festivities continued at night as the alumni decided to gather for dinner at the Lahore Gymkhana Club.