US Apparel Joins Hands with LUMS to Support the National Outreach Programme
US Apparel, a leading denim manufacturer and supplier, has committed to supporting the National Outreach Programme (NOP) at LUMS. This partnership was formalised at an MoU signing ceremony held on June 1, 2023, where Dr. Arshad Ahmad, Vice Chancellor, LUMS, and Mr. Siddique J. Bhatti, Member, Board of Directors, US Group signed the agreement.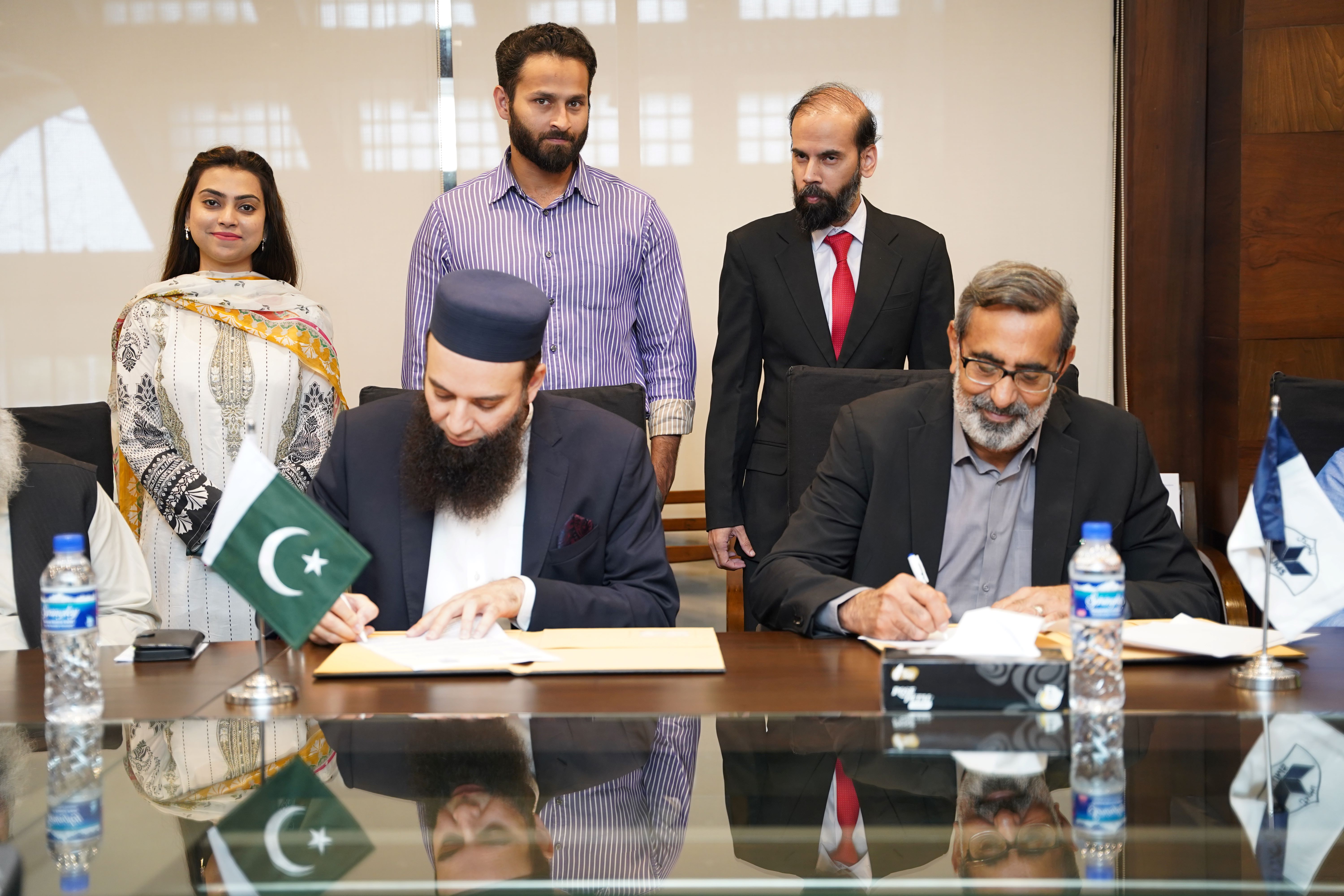 Attendees at the ceremony included Mr. Salman Hafeez Malik, CEO, US Apparel, and Mian Usman, Member, Board of Directors, US Group. Representing LUMS were Dr. Tariq Jadoon, Provost; Ms. Nuzhat Kamran, Director, Office of Advancement; Mr. Anas Ashraf, Head of Development; and Mr. Imran Nadeem, Donor Relationship Lead, Office of Advancement.
The discussions during the ceremony centred around the crucial aspects of water sustainability and conservation. US Apparel shared its existing practices and notable achievements in this area, demonstrating a proactive approach towards responsible water management. The firm's support for the National Outreach Programme underscores its strong commitment to empowering marginalised communities and creating a positive impact on society. Mr. Bhatti expressed his profound appreciation for the NOP, emphasising US Apparel's recognition of its duty to contribute to society by uplifting the less privileged. "The National Outreach Programme is an exceptional vehicle capable of driving transformative change. We consider it our duty to society to give back in any way that we can," he said.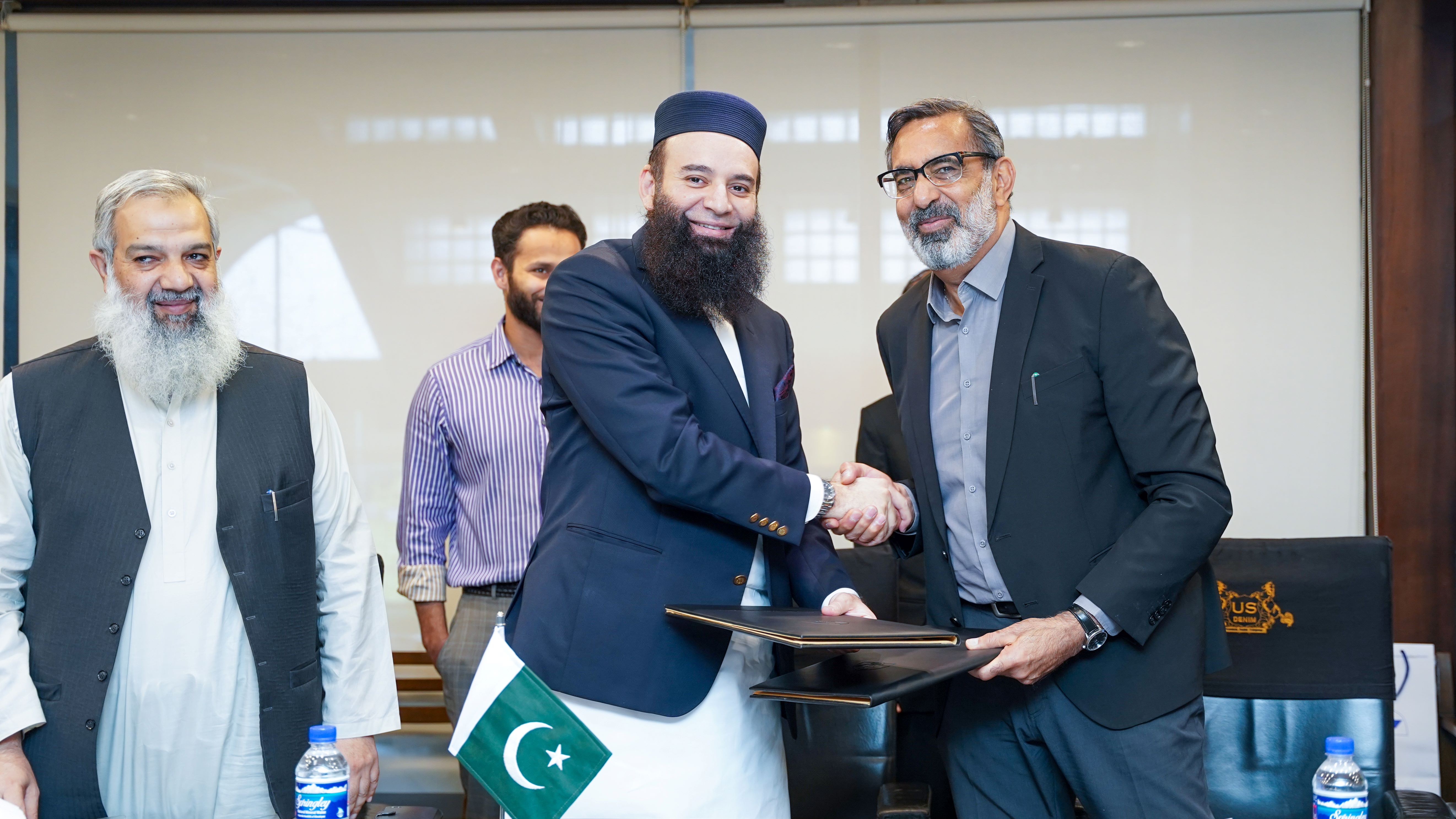 Sharing his thoughts, Mr. Salman Hafeez Malik stated, "We were very encouraged to witness the transformative journey of NOP scholars and it inspired us to step forward and support the Programme. It is an exciting journey, and we look forward to being a part of it."
Dr. Ahmad highlighted how the centres of learning at LUMS have a multidisciplinary approach to address the grand challenges of today. He shared how the Centre for Water Informatics and Technology at LUMS is doing high impact work in various sectors. Further appreciating the commitment of US Apparel, Dr. Ahmad expressed his gratitude for its support towards the NOP and highlighted the importance of philanthropy. He stated, "We started the NOP initiative 21 years ago to provide access to students who are talented but lack the financial means to realise their ambitions and goals. It is through the generosity of such partners that the University continues to provide inclusive access to higher education to brilliant students in Pakistan. We are grateful to US Apparel for supporting an initiative that is very dear and important to LUMS."