LUMS Partners with AKAH to Address Fundamental Climate Change Issues
The Centre for Water informatics and Technology (WIT) at LUMS has joined hands with Aga Khan Agency for Habitat (AKAH) to address the challenges due to climate change specifically in Gilgit Baltistan and Khyber Pakhtunkhwa.  An MoU signing ceremony was held at the Smart Lab at Syed Babar Ali School of Science and Engineering (SBASSE). 
LUMS hosts Graduate and Undergraduate Open House for Prospective Applicants
For prospective applicants to gain valuable information related to admissions, programmes and standardised tests, LUMS organised the Undergraduate Open House and Graduate Open House.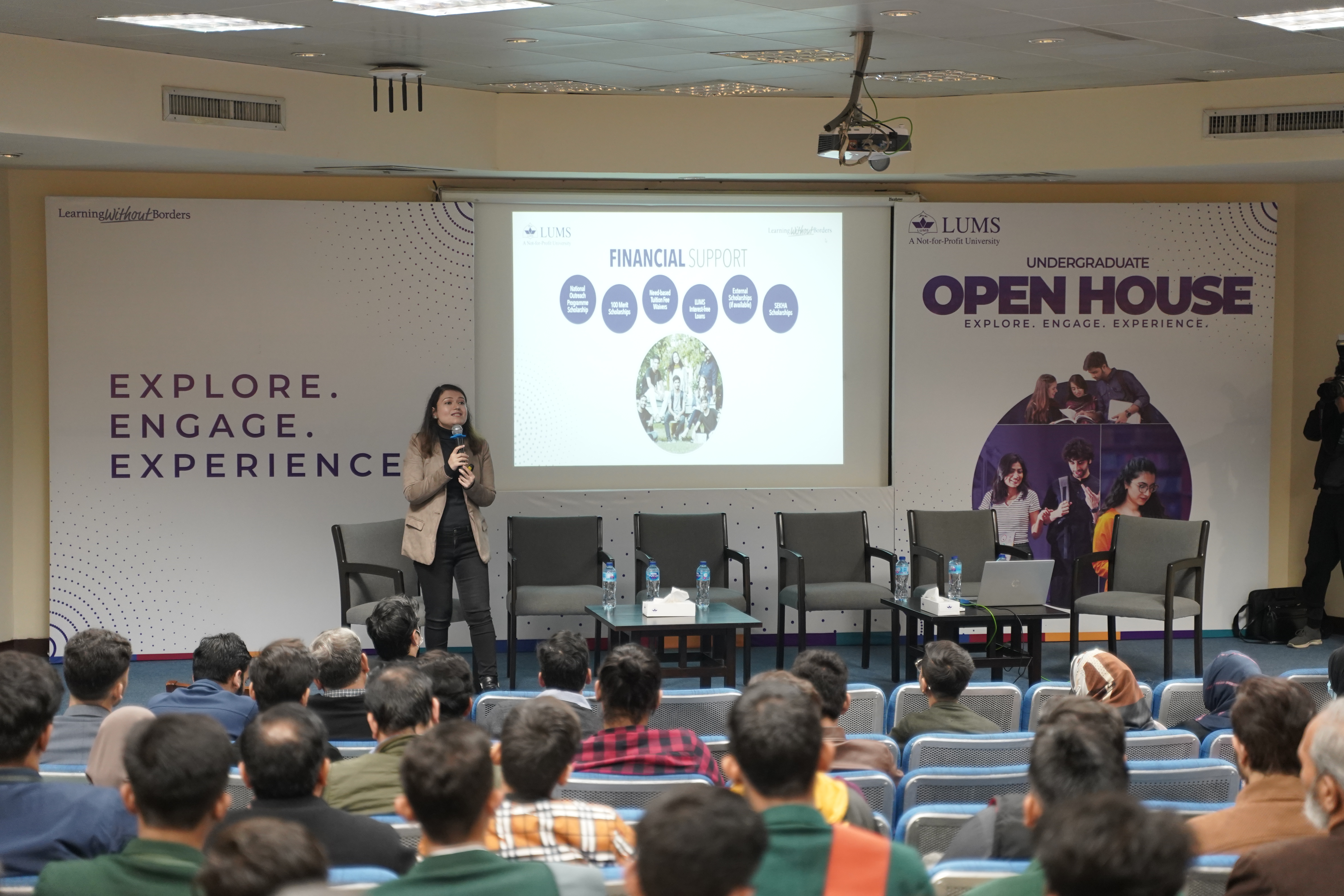 LUMS National Outreach Programme Goes to Abbottabad
Every year, the National Outreach Programme (NOP) Centre plans its annual outreach to seek bright yet underprivileged students across Pakistan and promote the message of higher education.
The team conducted visits and sessions in different schools and colleges of Abbottabad, which lies in a cradle of historical sites and landmarks. It boasts an array of educational institutions with some of the brightest minds. The team visited Batrasi, Haripur, Mansehra, Havelian and for the first time, Qalandarabad was added to the list of suburbs to be visited.
LUMS Alumnus Saim Sadiq Making Waves Internationally
Filmmaker Saim Sadiq's (BSc '14) career has been nothing short of remarkable, as he has represented Pakistan on multiple international platforms over the years.  A graduate of the Mushtaq Ahmad Gurmani School of Humanities and Social Sciences at LUMS, he also holds a graduate degree in Film Directing from Columbia University.
LUMS Spreads Christmas Cheer
A lively Christmas celebration was organised by the Office of Human Resources at LUMS, on December 16, 2022. The event was held in collaboration with the Office of Accessibility and Inclusion (OAI), Office of International Affairs (OIA), Centre for Business and Society (CBS), Suleman Dawood School of Business (SDSB) and Mushtaq Ahmad Gurmani School of Humanities and Social Sciences (MGSHSS).  The festivities were held outside the Executive Dining Hall and all staff members were invited to join in the celebration.
Meet the 2022 Winners of the Vice Chancellor's Alumni Achievement Awards
The Vice Chancellor's Alumni Achievement Awards (VC AAA) recognise outstanding alumni for their exemplary accomplishments across sectors, including contributions made and services rendered in communities locally and around the world, with a commitment that reflects the LUMS spirit.
From scoring big in academia and leading global organisations, to spearheading social change in Pakistan, this year's VC AAA winners continue to make LUMS proud on an international scale. 
Learn about the impactful work they are doing and explore their inspiring journeys.
 
Malala and distinguished panel address challenges facing higher education
Nobel's youngest peace prize winner, Malala Yousafzai, was part of a distinguished panel discussion on Building Higher Education Institutions for the 21st Century. Organised by the Oxford Pakistan Programme (OPP) and the Syed Ahsan and Syed Maratib Ali School of Education (SOE) at LUMS, the panel engaged a packed audience in discussing both challenges and opportunities. 
Call for Nominations: 2022 - 2023 Vice Chancellor's Award for Teaching Excellence
The VC Office and the Learning Institute are excited to announce the Call for Nominations for the Vice Chancellor's Award for Teaching Excellence, 2022 - 2023. This is the only university-wide teaching award of its kind at LUMS which proudly celebrates the contributions of individuals who through innovation, commitment, and continued excellence in teaching have significantly enhanced the quality of their students' learning experiences.
Office of Research Hosts TDF Awareness Seminar by HEC
The Office of Research (OR) at LUMS organised a Technology Development Fund (TDF) Awareness Seminar on December 8, 2022. The session was conducted in collaboration with the Higher Education Commission (HEC), Pakistan to discuss the fourth call for proposals and provide a suitable platform for researchers who are seeking funds to commercialise their efforts.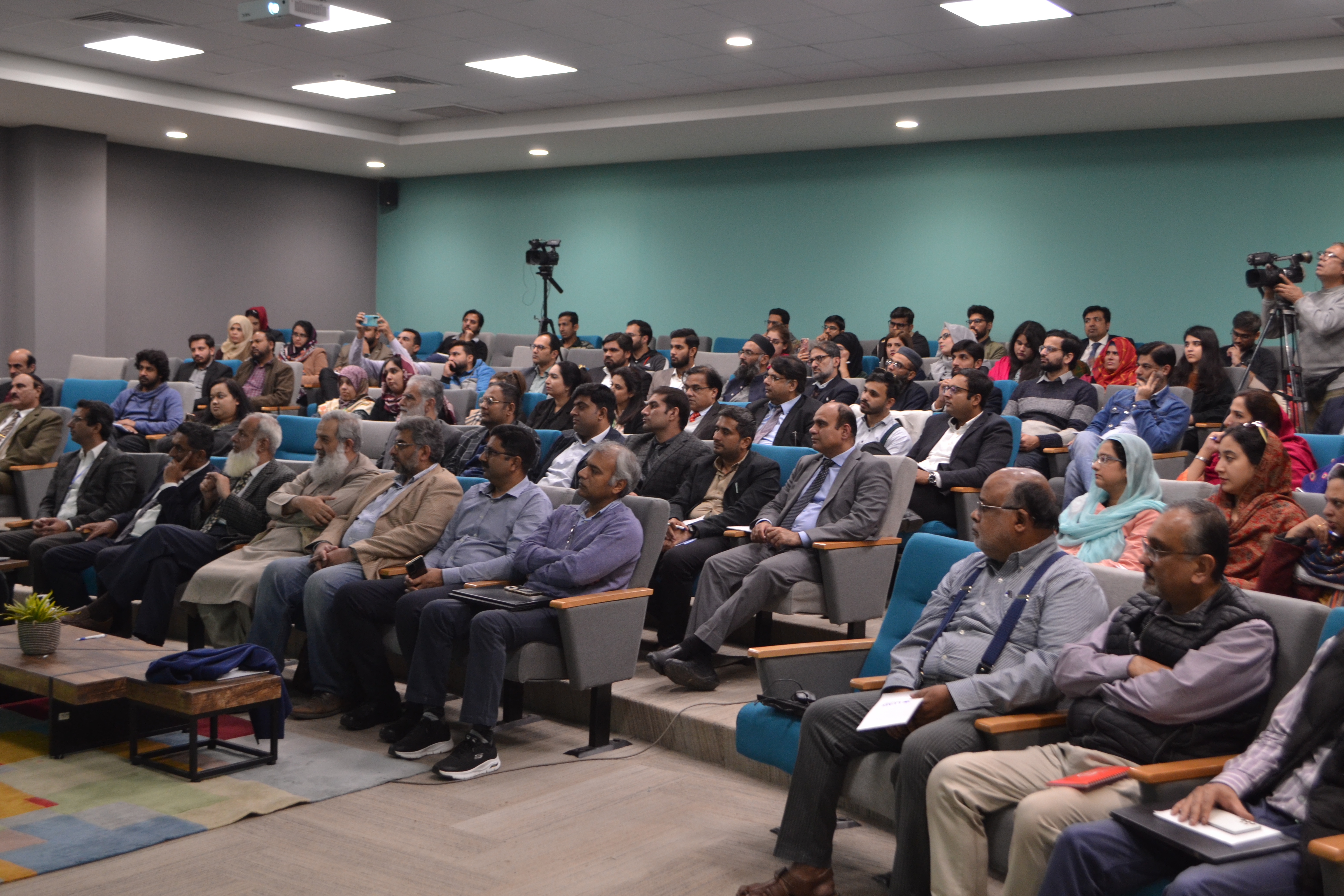 BSc Class of 2017 Renews Support for LUMS
Established in 2021, the 'BSc Class of 2017 Scholarship Fund' has been renewed with a generous donation that will sponsor the education of one NOP scholar for the entire duration of his/her degree.