Abdullah Foundation Supports Student Scholarships at LUMS
Abdullah Foundation has committed to sponsoring financial aid scholars at LUMS. This partnership was formalised at an MoU signing ceremony held on May 23, 2023, where Dr. Arshad Ahmad, Vice Chancellor, LUMS, and Mr. Mian Mohammad Abdullah, Chairman, Sapphire Group, signed the agreement. 
As the philanthropic arm of the Sapphire Group, the Foundation supports education and health initiatives, uplifting the underprivileged, and promoting equal access to essential services. The Sapphire Group has been a leading partner with LUMS in providing financial assistance to deserving students for more than a decade. In 2010, the firm created an endowment to support National Outreach Programme scholars at LUMS and in 2013, it contributed towards the establishment of the Shaikh Ahmad Hassan School of Law.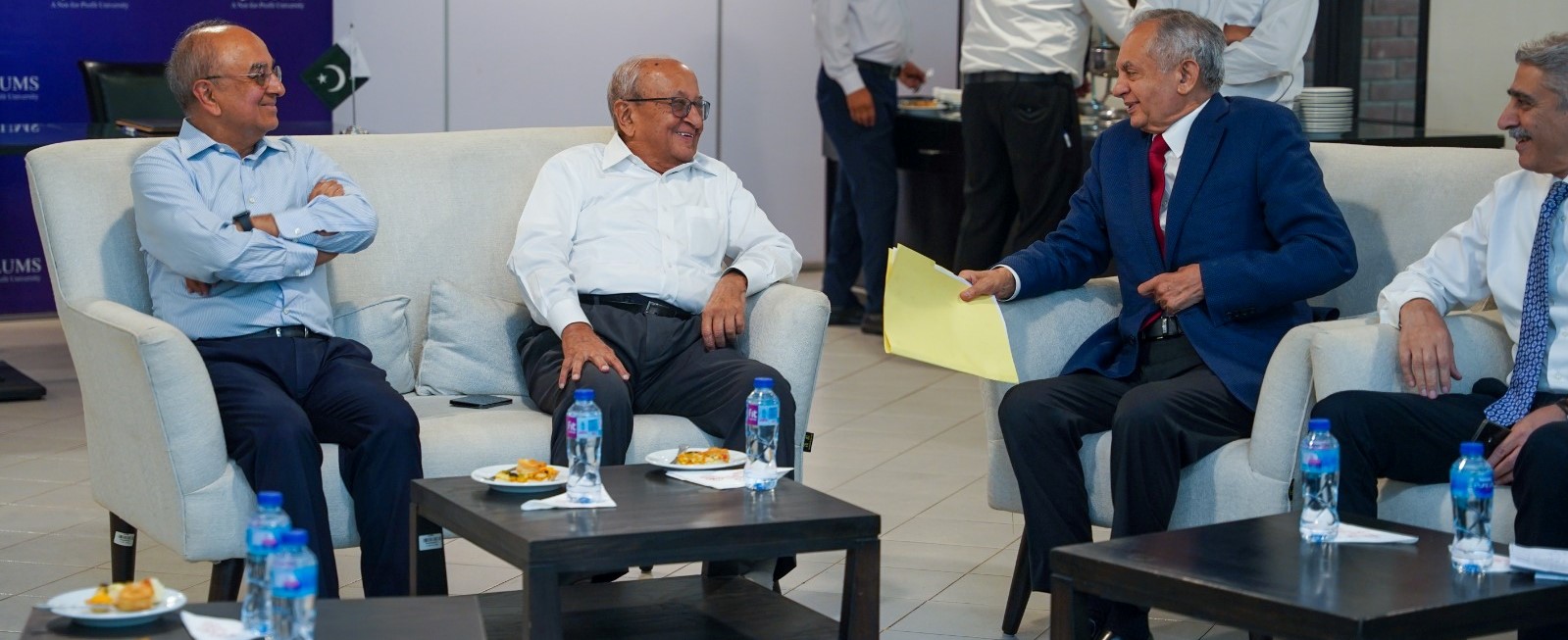 Present at the ceremony were Mr. Shahid Abdullah, CEO, Sapphire Fibers Ltd.; Mr. Amer Abdullah, CEO, Sapphire Dairies (Pvt.) Ltd.; Mr. Nadeem Abdullah, CEO, Sapphire Textile Mills Limited; Mr. Yousuf Abdullah, CEO, Sapphire Finishing Mills Ltd., and Ms. Ayesha Abdullah, Director, Abdullah Foundation. Representing LUMS were Mr. Abdul Razak Dawood, Pro Chancellor; Mr. Shahid Hussain, Rector; Dr. Sabieh Anwar, Ahmad Dawood Chair and Dean, Syed Babar Ali School of Science and Engineering (SBASSE); Dr. Muhammad Abubakr, Executive Director, Centre for Water Informatics and Technology (WIT), and Dr. Tauqeer Abbas, Associate Professor, Chemical Engineering, SBASSE.
Mr. Hussain appreciated Abdullah Foundation for its longstanding support to the University. "We appreciate your efforts and cannot express our gratitude enough. It is inspiring to witness the focus and direction taken by Sapphire Group. Your initiative is commendable, and we are delighted to collaborate with you," he said.   
Dr. Ahmad acknowledged Abdullah Foundation's support for deserving students and highlighted the importance of philanthropy. He said, "It is through the generosity of partners like you that 1 out of 3 students receive financial support at LUMS and the University can continue to provide inclusive access to higher education for talented students in Pakistan. This is a great blessing for so many young Pakistanis. We owe a great deal to Sapphire Group who are giving these students a chance to pursue their goals and aspirations."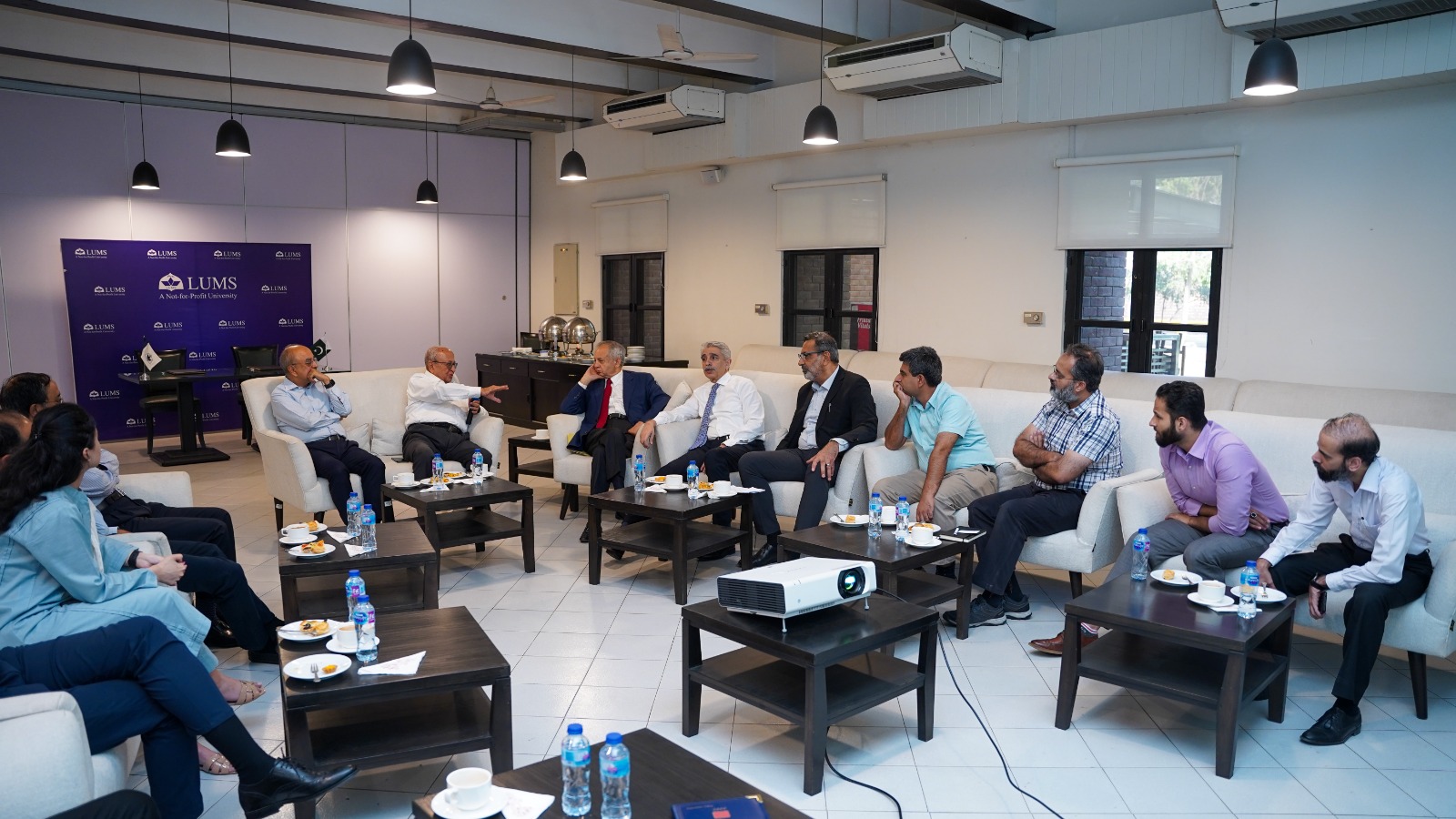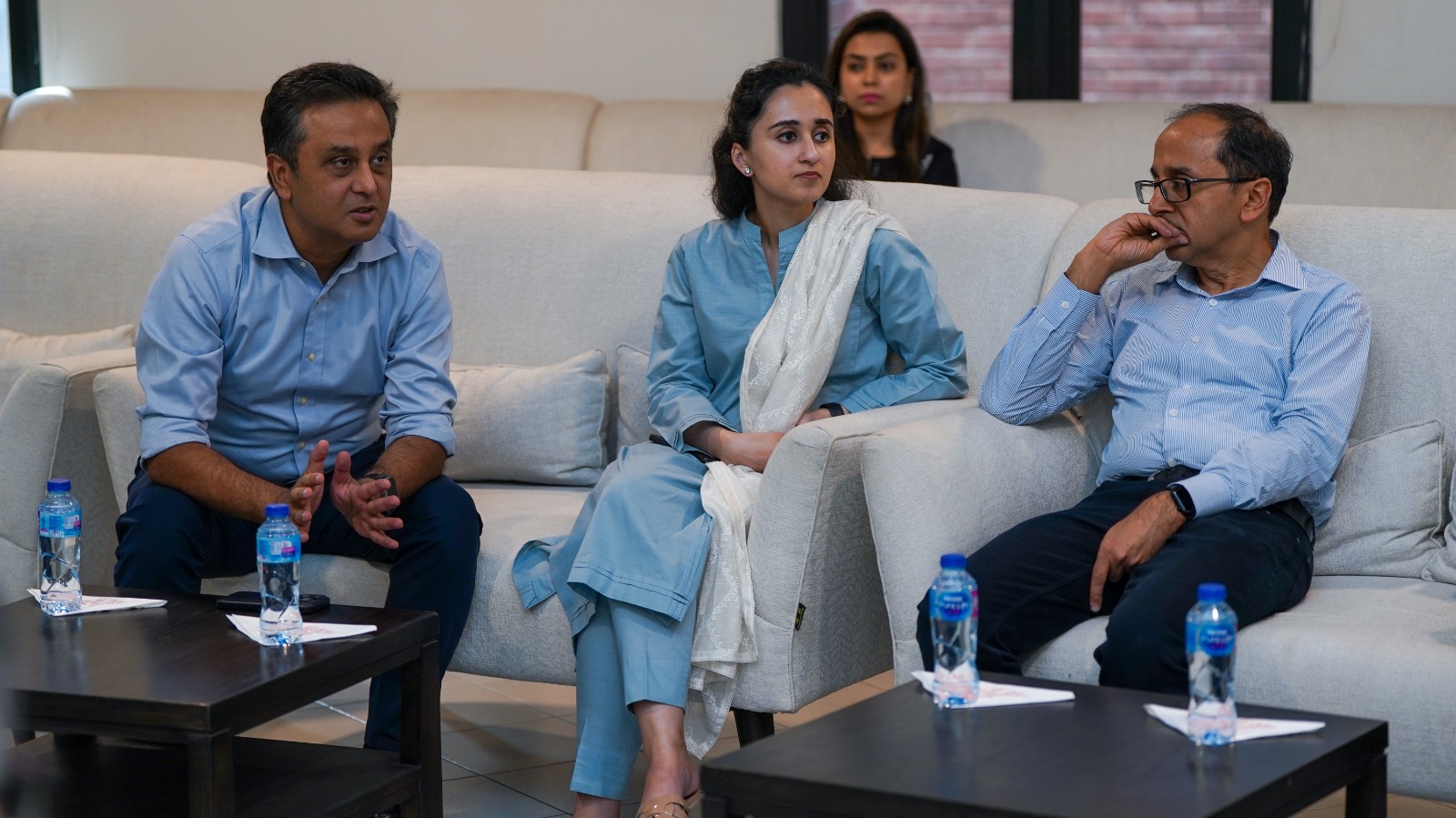 At the ceremony, Mr. Abdullah shared, "The Abdullah Foundation stepped into philanthropic activities with an aim to invest in the community. This is our way of expressing gratitude to the society that has given us so much. Last year we decided that going further, we would utilise most of our funds to educate students at some of the top institutions across Pakistan because we believe that education should be a basic human right. We hope to double the number of students we educate each year to have an impact on society."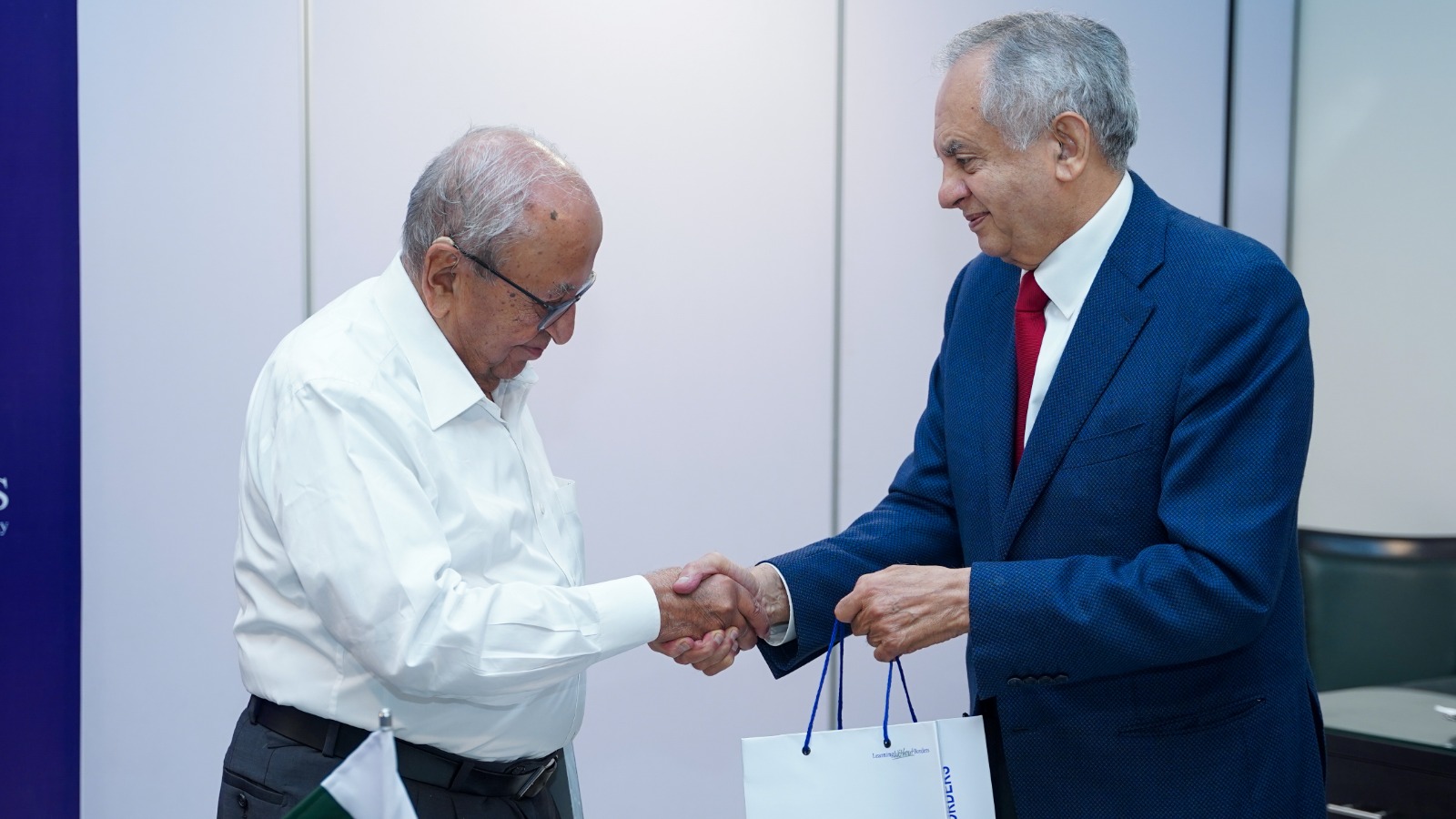 Dr. Anwar provided an overview of the Syed Babar Ali School of Science and Engineering and its research projects. He highlighted the School's commitment to promoting sustainability and innovation in research and education. The discussion focused on the issue of water conservation and systems to address the most pressing issues in the water sector with solutions that are driven by innovative practices and sustainable technological interventions. The group also discussed the use of precision equipment and robotics for promoting smart agriculture in collaboration with WIT.
Dr. Abbas briefed the attendees on the proposed Water Quality Lab at LUMS which will be equipped with state-of-the-art technology. The laboratory will assist the scientific community with water contamination research, the development of sustainable solutions to address environmental and public health concerns, and the provision of state-of-the-art services. It will provide a wide range of services in water quality and testing to different industries.